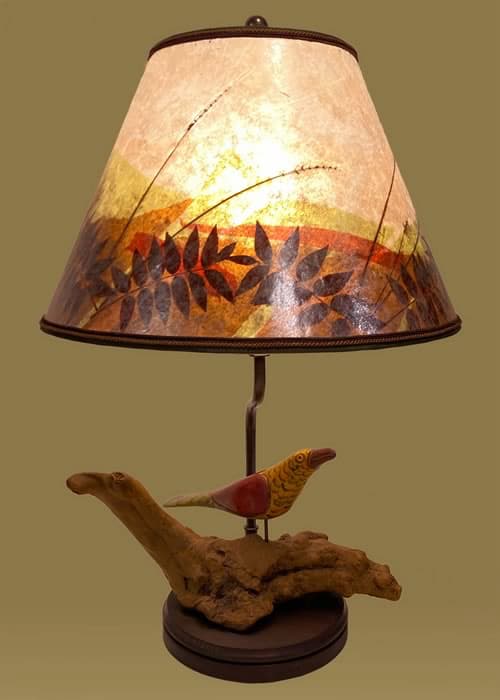 In celebration of 2023, our 51st year in business,
we are re-commencing our
Week-long flash sales
on selected groups
of one-of-a-kind lamps
paired with beautiful shades
at special prices
September 13-20
Sculptural Birds and Beasts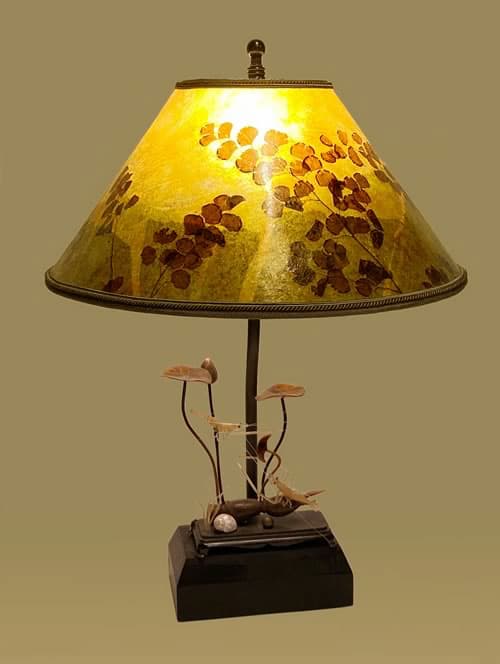 Sale price $416.00
Lamp 7A
Antique pond scene of lily pads and shrimp, all delicately hand carved from horn.
16″ tall, round shade 12″ wide, 11 1/2″ from table to bottom of shade
Regular price: lamp $295 + shade $194.50 = $489.50
Save $73.50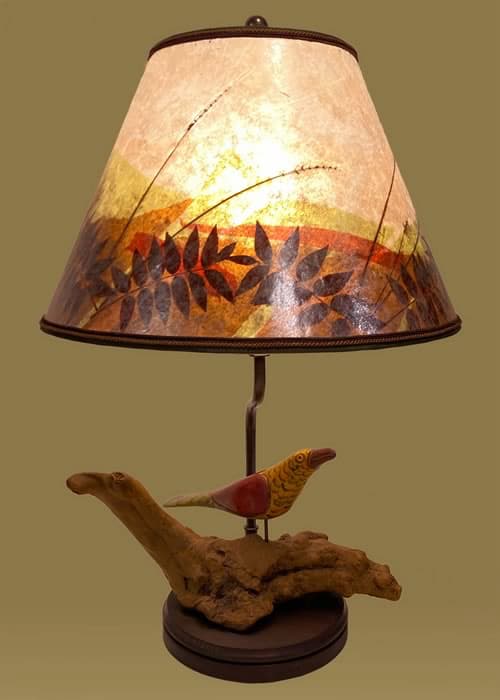 Sale price $463.00
Lamp 7B
Antique hand-carved wooden "Fabulous Bird" on a natural desert wood burl.
20″ tall, round shade 13″ wide, 11″ from table to bottom of shade
Regular price: lamp $245 + shade $299.50 = $544.50
Save $81.50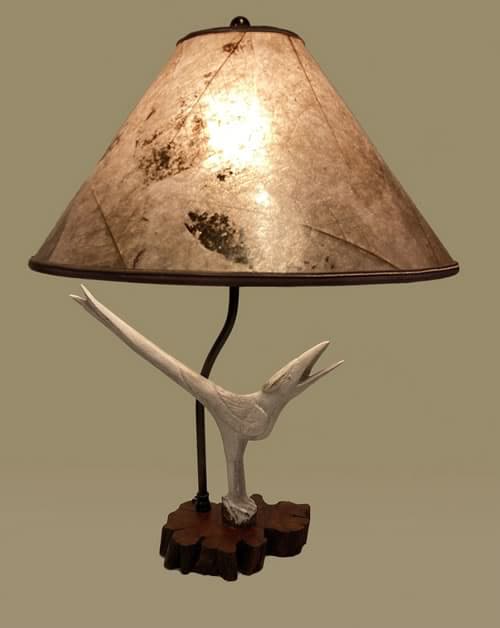 Sale price $723.00
Lamp 7C
An amazing roadrunner lamp, carved and signed by an indigenous artisan.
This is made from an antler.
20″ tall, round shade 15″ wide, 12 1/2″ from table to bottom of shade
Regular price: lamp $685 + shade $165.50 = $850.50
Save $127.50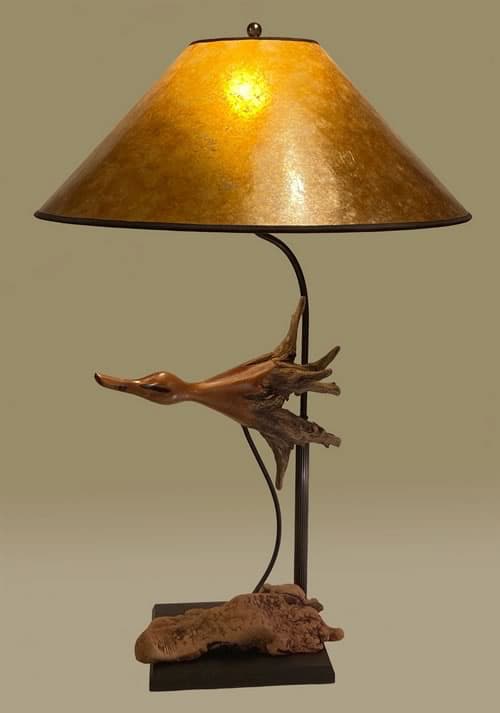 Sale price $672.00
Lamp 7D
Dave Hughes, a Roycroft Guild member, has the ability to give flight to a part of a cedar root. His "Flying Duck" connects us to memories of skies populated with skeins of migrating waterfowl.
31″ tall, round shade 21″ wide, 22″ from table to bottom of shade
Regular price: lamp $585 + shade $345.50 = $791
Save $119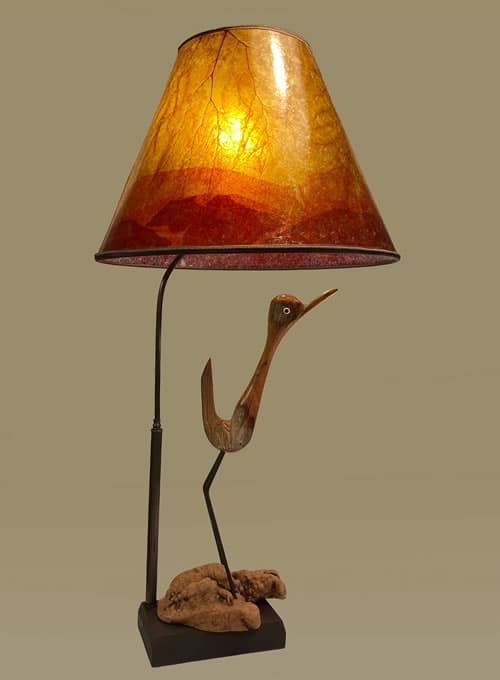 Sale price $944.00
Lamp 7E
Another beautiful carving out of desert woods by Dave Hughes, Roycraft Guild member. It's nice to enjoy this roadrunner in 'stationary' mode and not 'run away' mode!
38″ tall, round shade 19″ wide, 25″ from table to bottom of shade
Regular price: lamp $675 + shade $435.50 = $1110.50
Save $166.50

Flash Sale #7, Sept 13-20:
This week the focus is on the sculptural arts both old and contemporary.
We hope you are enjoying a taste of the wide range of unique lamps we have on offer in the lamp shop, and we are happy to be able to offer these at our special 51st Anniversary sale prices!
To purchase call (510) 527-2623
Give the shop a call during our regular business hours and we can arrange shipping or pick-up at the shop, everyday, noon to 6pm.
---
Flash Sale #7 ends
September 20 at 6:00 pm.
We're open Every day 12-6 pm
Get in touch (510) 527-2623 or email

Visit our store 1745 Solano Avenue Berkeley, CA 94707