African Art + lighting = unique African decor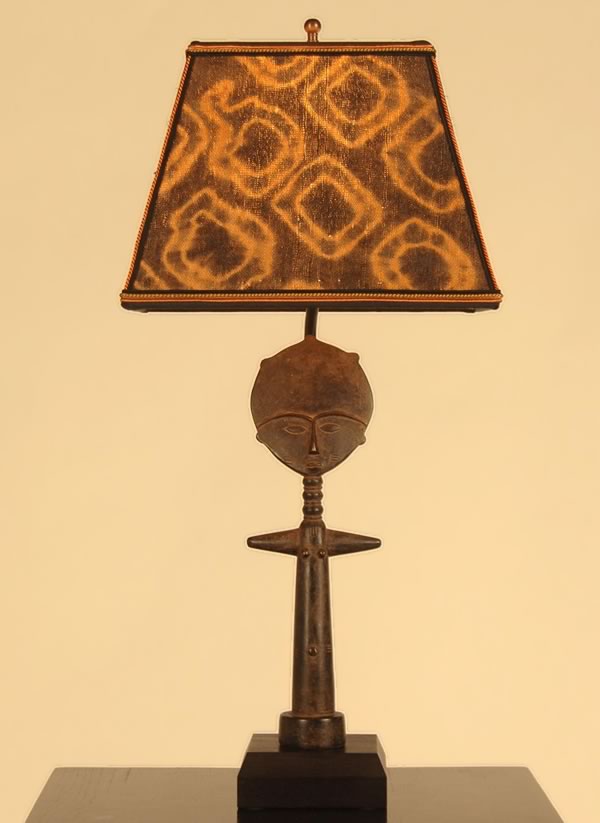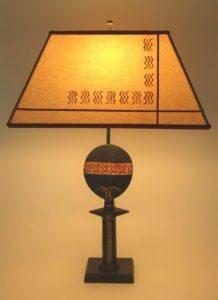 African Doll Table Lamp & Stenciled Parchment Paper Lamp Shade T-194b
African lamps and lighting from African art
These one-of-a-kind African lamps are made from African carvings; doll lamps, mask lamps, elephant lamps, wedding stick lamps and more.

One of the difficulties of presenting these here is that each piece is a distinct and unique piece of art. We do have a wonderful selection of African lamps and African fabrics to use for lamp shades, so that even though we may not have the exact items pictured on our site we are happy to send digital photos of lamp and shade combinations that are currently available, along with size and price information upon request. Contact us to see what's available now, or click on these images for an idea. If you have an African carving or mask, or fabrics, we could turn them into unique lamps and create perfect shades for your home or office setting.
<!–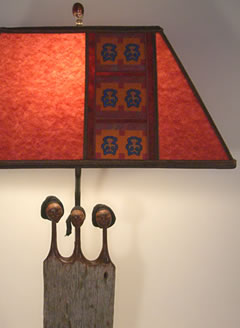 Inspired by the Ashanti and Nupe, Orgelina Wiese designed colorful collages and layered them onto bright hand-toned parchment for this striking lampshade; it's lively combination with the "Sisters" African wood carving from Mozambique. 24″ tall overall, 16″ table to bottom of shade. $522.50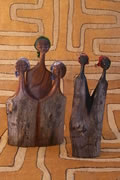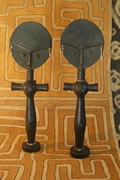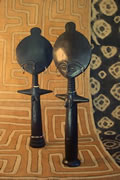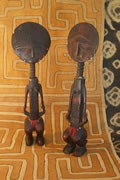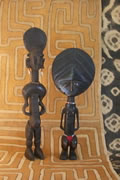 We are turning these exciting African carvings into lamps.
–>