Orange Lamps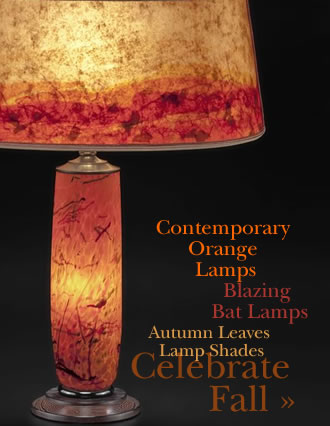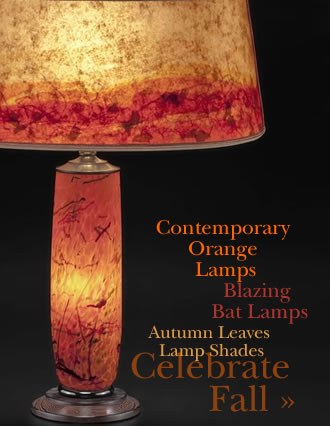 Fall Lamps Celebration – Going Bats!
The leaves are turning, the nights are cool, Fall is in the air, Halloween is around the corner (football is on TV?) In the spirit of the season we bring you this selection of bat lamps, extravagantly orange lamps, and lamps and shades aglow with autumn colors.
In an Autumn Mood
Bats from the ceiling, bats on the walls and bats on your table. Add colorful Autumn leaves drifting around golden lampshades and our latest collaboration with glass artist David Lindsay and you have our Fall Celebration Collection.
Many of these are one-of-a-kind lamps, though we are always on the lookout for similar pieces and they are a staple of our inventory. We can also adapt the designs in our lampshades into other shapes and styles of lamp shade to accompany your existing lamp, or to use in ceiling or wall lighting.