Bird lamps & Bird lamp shades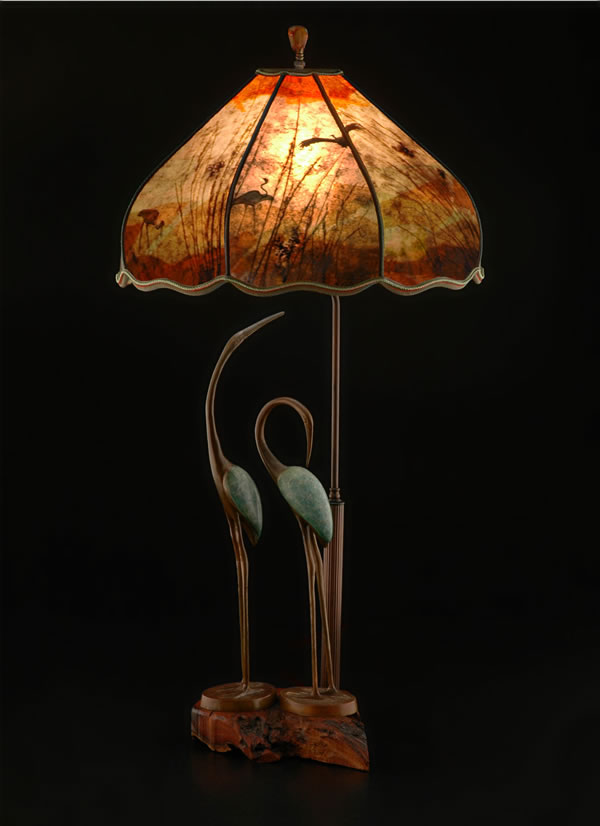 Almost all of of our Lamps with Birds – owls, cranes and chickadees, in metal, ceramic, glass, mica and paper – contemporary, antique, limited edition or one-of-a-kind bird lamp bases and shades are items that you won't find anywhere else.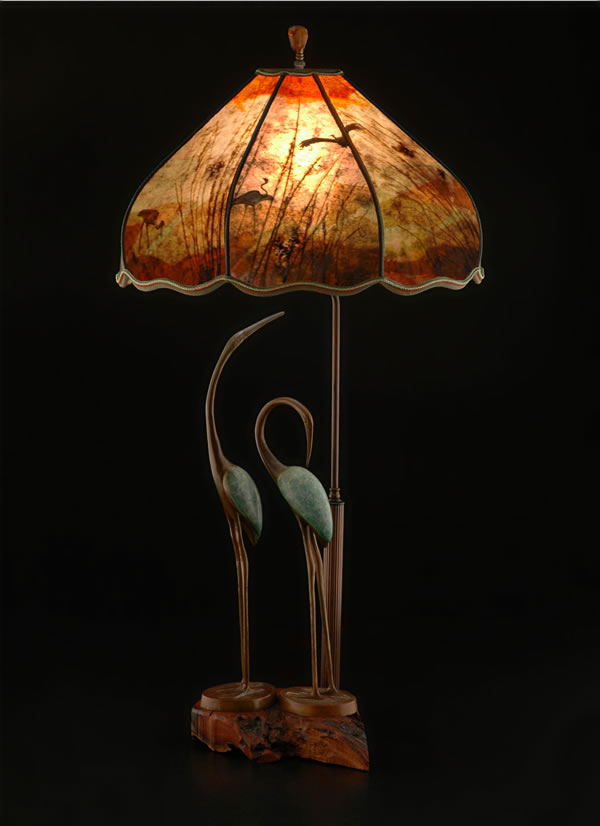 Bird, Bird, Bird Lover Bird lighting
You'll find birds on the wing and in the bough celebrated on our lamps… verdigris cranes, forest birds, blue birds, pelicans, egrets, herons and chickadees. We even had a roadrunner but he went so fast we can only offer the grassland meadow lamp shade. All of our bird lamp shades are available separately.
And if you have a favorite bird statue of your own we can transform it into a custom bird lamp. We also have many one-of-a-kind carved bird lamps at the shop. Just ask.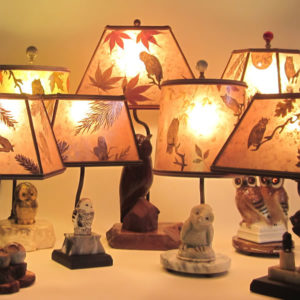 Owls, Owls, Owl Lamps
You can count on finding a collection of unique owl lamps in the shop. Largely one-of-a-kind pieces, there are big owls and little owls, metal, ceramic, marble and wooden owls. Cute owls, kind of scary owls and handsome ones as well. They're a natural with mica lamp shades, decorated with leaves and cut designs.
Showing 1–12 of 26 results
Showing 1–12 of 26 results