Arts & Crafts Lighting - Art Pottery Lamps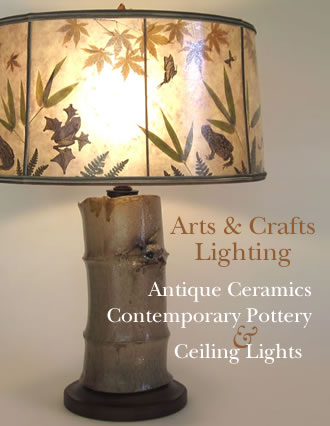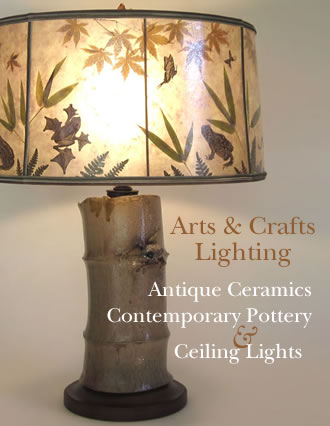 Almost all of of our Arts & Crafts lamps and lighting, including special, antique, limited edition or one-of-a-kind creations, are pieces that you won't find anywhere else.
Our collection of Arts & Crafts Lamps include
Contemporary Art Pottery Lamps
Contemporary Arts & Crafts Ceiling Lamps and wall sconces
Antique Heintz Art Metal Lamps
Our Arts & Crafts Lamps collection feature the contemporary American Arts & Crafts pottery studios Ephraim Faience, the Roycroft Pottery studio and Lonesomeville Potters. Their works employ an array of glazes and styles,  all inspired by the natural world around them; these artists in turn inspire us to new lampshade creations.
Other Antique Arts & Crafts Metal and Pottery Lamps, as well as retired American Art Pottery lamps, can be found in the Archive Portfolio, to inspire and to illustrate ways in which our techniques can be used to create new custom lamp shades for these special lamps.
Showing 1–12 of 28 results
Showing 1–12 of 28 results