Rustic Lighting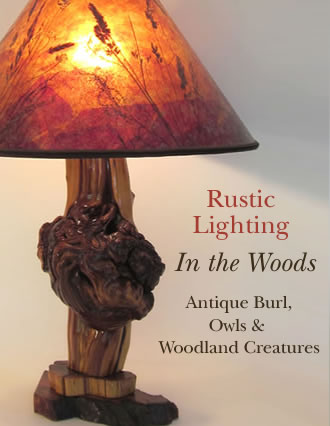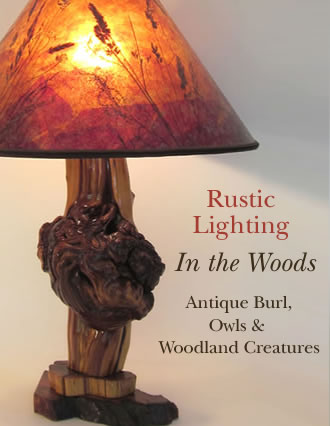 Almost all of of our rustic lamps and shades, including antique rustic table lamps, hand carved bear lamps, owl lamps, burl wood lamps, special, antique, limited edition or one-of-a-kind lamp bases and shades that you won't find anywhere else.
Antique burl Table lamps
Owl Lamps
These vintage burl lamps, owl lamps and woodland creatures are welcome additions to our Rustic Lighting Collection.
We are particularly pleased when we discover pieces still in production whose character, quality and detail make them natural additions to our eclectic gallery. The Bronze Owl is such a piece.
We are also introducing two new Lonesomeville Pottery pieces, a tall Chickadee and a light green textured Dragonfly. Lonesomeville's contemporary take on traditional themes is refreshing and we appreciate the range of sizes and colors that they produce.
Showing 1–12 of 48 results
Showing 1–12 of 48 results